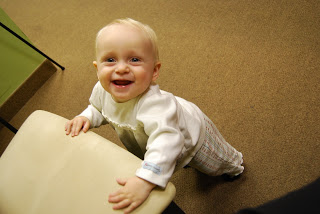 1. Weight loss seminars 2. Party! 3. Healthy Mexican Soup Recipe
TONIGHT Tuesday, January 6th, 6:30 p.m. at Tempe Sunflower (McClintock & Southern)Tuesday, January 13th, 6:30 p.m. at Scottsdale Sunflower (Miller & Camelback)
Wednesday, January 21st, 6:30 p.m. at Kuty Chiropractic (Miller & Osborn)
2. PARTY!
Join us in celebrating Ellie's turning 1! And let us thank everyone for their wonderful support this year. So join us Sunday, January 11th at 1:30pm and prepare to be a kid again for an afternoon. There will be games galore with prizes to win! I only ask that you bring 2 things with you – a smile and a monetary donation for the local food bank in lieu of gifts. We will be at Indian School Park 4289 N. Hayden Rd. (just North of Indian School) Ramada 6 next to the volleyball courts and just north of the main parking lot. RSVP is appreciated (480-945-7800). In the unfortunate case of rain, the party will be rescheduled for Sunday, January 25th.
3. Eating Fresh- Recipe
Going by what's on sale in the produce section is a fast way to figure out what's in season. Try this seasonal recipe from my kitchen for Mexican Soup. (serves about 6 hefty bowls).
28oz can of unsalted undrained diced tomatoes
1 cup water
2 cups chicken broth
2 cups beef broth
one large chopped onion
add all to a pot
then throw whatever you've got in a blender… 16 oz undrained diced tomato with your choice of green onion, cucumber, broccoli, mushroom, celery, carrots, peppers, lettuce (whatever is in the veggie drawer). Add in a little broth from the pot to give enough fluid to blend. Also add in some spice depending on your heat tolerance (jalapeno pepper, chili sauce, Tabasco, cayenne pepper). This makes a homemade "V8"
Bring to a boil then simmer for 10 minutes
MEANWHILE dice 2-3 chicken breasts and cook them (I throw them in a fry pan on the stove at medium high heat). Once done throw in the pot.
To the pot add:
One each diced Mexican squash, yellow squash and zucchini (all are the same shape, same spot in the store, different colors. You can use all the same if you like.)
8 oz frozen corn
1 tsp chili powder
1 tsp cumin
1/2 tsp black pepper
then boil and simmer another 10 minutes
YUMMY! Serve with shredded cheese, cilantro, and avocado on top.
Very easy actually, very nutritious, and delicious!
* Originally based on recipe by Koren Hansen