Doctor of Chiropractic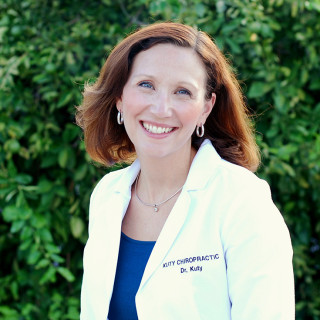 Dr. Jolene Kuty
"At that point in life where your talent meets the needs of the world, that is where you belong." – Adapted from Albert Schweitzer
Dr. Jolene Kuty has a passion for chiropractic and for life. She motivates people to live healthy, particularly with exercise, nutrition, and holistic care. She treats infants, children, and adults; across every generation people need chiropractic!
Originally from Wisconsin, Dr. Kuty obtained a Bachelor of Science degree, Summa Cum Laude, from the University of Wisconsin. She graduated Valedictorian of her doctoral class at Southern California University of Health Sciences, Los Angeles College of Chiropractic. She held a prestigious honor's internship at California State University Los Angeles' multi-disciplinary health care center. She has been in her own practice in Scottsdale since 2006. She is licensed in Chiropractic, as well as, Physical Medicine Modalities and Therapeutic Procedures by the State of Arizona.
Dr. Kuty is a strong advocate for the chiropractic profession, chiropractic research, and health care reform. She participates in state and national chiropractic organizations and health forums.
With a passion for nutrition, she maintains a huge organic vegetable garden, fruit tree orchard, and laying hens. Active in the community, she enjoys theater, hiking, music, and dance. She is on the board of the PTO of Sandpiper Elementary School and has been honored as one of ten inaugural fellows of the Women's Leadership Institute. She and her husband, Daniel, have three children, Ellie, Brynn, and Scott, who are the greatest joys of her life and proudest accomplishments.
"I grew up in Milwaukee, Wisconsin where the weather is cold and the people are warm. I moved to Los Angeles, California where the weather is warm and the people were cold. And now, I've found home here in Scottsdale, Arizona where the weather and the people are just right!"
Click to view Dr. Kuty's Curriculum Vitae
---
Orlinda, Chiropractic Assistant
Orlinda comes to Kuty Chiropractic with a passion for chiropractic care and natural health. She fully understands the challenges people go through when they are reaching out for help, maybe for the first time, and is happy to ease your concerns and walk you through the process. She is committed to inspiring good health and empowering people with knowledge and resources to create a healthy lifestyle. Orlinda can help you with your questions and greet you with a cheery hello!